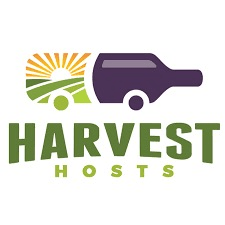 Does your Business in Pitt Meadows/Maple Ridge have an out-of-the-way spot for a guest to park an RV after hours for a maximum stay of one night?
It's a membership program with RV Camping At 3810+ Wineries, Harvest Hosts connects thousands of RVers with wineries, breweries, farms, golf courses & attractions to support local businesses.
Always FREE for our Hosts!
Are you looking for a unique and FREE marketing option? Harvest Hosts is a cost-free opportunity for hosts to share their offerings with our members by simply offering space for an overnight stay. Our members spend millions of dollars each year while visiting Harvest Hosts locations.
A membership program, Members stay free at your location after hours.
Members are asked to support their Hosts by purchasing one of their local products with each stay!
Your guests must have;
a self-contained RV with a toilet, water tank and inside cooking facilities
No tents of any kind are allowed

Contact the Chamber at 604-457-4599 & we will tell you more!