Entrepreneur In Residence
Are you a home based biz or a small business that is not faring as you would have expected post covid? Join us on Wednesdays by appointment to sit down with our Executive Director, Gary Bizzo.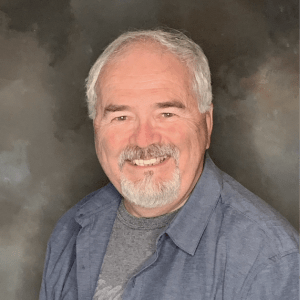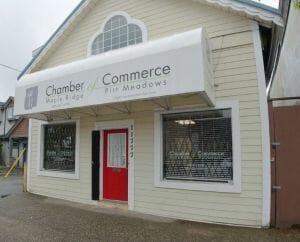 Gary ran a business incubator for 10 years with the highest success rate in the country, so he knows a thing or two about business.
Gary has been a Mentor and/or Business Coach to over 1000 business leaders, investors and entrepreneurs.
He has been on the Board of Directors of several corporations including multinationals and is the past Executive Director of Winston College, an accredited post secondary institution.
He is an Adjunct Professor of Integrated Marketing & Communications as well as Consumer Behavior at the New York Institute of Technology, MBA School of Management (Vancouver Campus).
Accolades:
London-based Richtopia listed Bizzo on the Top 100 Social Influencers in the World for 2018
Huawei – Key Opinion Leader
Forbes Top 20 Business Experts on Twitter.
Entrepreneur Magazine, one of "17 Masters of Marketing & PR"
Daily Hive Top 30 Vancouver Tech Thought-Leaders and Influencers 2019
Named Top 100 Influencers in the World at The Influencers Summit & Award Ceremony, 2021
Bizzo ran two business incubators for 13 years including KickStart, a business incubator, accelerator & Venture Capital company where a community of entrepreneurs with innovative ideas were nurtured and supported through workshops, bootcamps, mentoring, executives in residence and financing options.
Gary was a commercial photographer and owned an advertising agency for 30 years. He is an accomplished photojournalist and videographer having worked for MacLeans, Sotheby's, Christie's, Time, and Newsweek. He has photographed President Bill Clinton, Dalai Lama, Russian President, Boris Yeltsin and more.
Bizzo is a Social Media 'Agent of Change' with more than a million followers on Twitter, LinkedIn, Gettr, and Facebook. He helped change Canadian Law through Bill C-470 that made charities more transparent. He is a sought after speaker, respected author and business writer for local and national magazines.
Bizzo is an Elite Contributing Weekly Writer at Equities.com, "The Largest Financial Platform for Emerging Growth Companies" with 180+ articles on startups and disruptive technologies since 2015.
His books, "How to Start a Successful Business – The First Time!" and "Social Media Rockstar – Social Media Marketing for Entrepreneur & Business". He published "Social Media Rockstar- Affiliate Marketing" and five others on Affiliate Marketing, Brand and Influence Marketing.
Gary is a Board Advisor to the Richard Branson Centre for Entrepreneurship in Jamaica.
The Bizzo Group covers a plethora of diverse yet synchronous sectors that provide Professional Support to Entrepreneurs in areas from Corporate Finance to Investor Relations and from C-Level Fractionalized Management to Video production and Publishing.  His personal clients include BCW-Global, Chinese conglomerate Huawei, IBM, Microsoft, 3M, US Cobalt, PayPal and the world's largest piano manufacturer, Fazioli.
Education:
- University of New Brunswick, BA, Applied Psychology
- Acadia University, Certified Business Counselor
- City University, MBA program Vancouver
- Columbia University, "Models & Decisions in Business Analytics"
- Wharton School of Business, "Financial Accounting & Corporate Finance'
- Harvard School of Business, "The Lean Startup' and Contract Law: "Contract Entrepreneurship in Emerging   Economies"
- University of Maryland, 'Innovation & Entrepreneurship"
- MIT, "Enterprise & Entrepreneurship"
Let's talk business over a coffee at the Chamber office! Click here to schedule a meeting