Member Benefits & Programs
In association with the British Columbia Chamber of Commerce and the Canadian Chamber of Commerce we are proud to have the following benefit providers as part of our Benefits Program. For more information on any of these benefits or on becoming a member of the Chamber of Commerce please contact us. (Please note these benefits are not automatic with your membership and must be applied for)
Chamber of Commerce Group Insurance Plan
With the exclusive Chambers of Commerce Group Insurance Plan® you can get the most sought-after group benefits; from extended health to dental and vision care. 
The Plan offers a full range of employee benefits. Start with life insurance and, for firms with fewer than 5 employees, add either a disability benefit or health and dental. All other coverage is optional, each with a comprehensive list of alternatives so that the benefits you choose fit your company.
Constant Contact
Constant Contact is the source for all your online marketing needs. Create professional email campaigns with easy-to-use, fully customizable templates for: newsletters, announcements, events and surveys. Giving you more ways than ever to build your business and engage your community.
Chamber members access exclusive savings on Constant Contact's entire suite of online marketing tools:
 Business members receive a 20% discount for 6 months, or 25% for 12 months
---
Better Business Content
Business Essentials is a perfect e marketing tool, especially published for Chambers of Commerce and other organizations with small business clients or customers. 
We Write It • You Take the Credit • It's That Simple
Esso Imperial Oil
The BC Chamber of Commerce and Imperial Oil are pleased to offer the Esso Business Card Program to all members. Delivered through Esso, this program saves a member business 3.5 cents per litre off the posted pump price at any Esso-branded service station in Canada.
A preferred 3.5 cent/litre discount off fuel purchased at any Esso-branded service station
Cards restricted to fuel, oil, top-up fluids and car wash
Speedpass - the fastest way for your vehicles to fuel up and go at Esso
Aeroplan Miles - collect valuable Aeroplan miles on your purchases at Esso
---
Petro Canada Superpass
SuperPass is the only one-card solution that gives you access to Canada's largest gasoline and diesel network. Get all the benefits that come with SuperPass – security features, customized reporting, convenience and cost controls.
Petro-Canada offers Chamber members a 2 cents per litre discount on all grades of gasoline and diesel purchased at Petro-Canada retail service stations.
2 cents per litre off all grades of gasoline & diesel (mimimum of 200 litres/month) 
5% discount on all parts and labour at Centigard Car Care Centres
Individually numbered credit card for each vehicle
---
Shell
Chamber members receive discounts off the posted pump price for gasoline, diesel and retail purchases with the Shell Fleet Card.
Discount of 3.5 cents/litre off the pump price for your gasoline 
Up to 30% off car washes
Plus, use your AIR MILES® Card every time you fuel up to get Reward Miles
Hotel & Car Rental Discounts
Chamber members can now receive hotel and car rental discounts in Canada and around the world for unlimited business and leisure travel. Hotel savings may be as much as 50%, and average 10 to 20% below market rates. Savings on car rentals may exceed 35%, with over 1200 car rental suppliers at over 30,000 locations across 175 countries around the world.
---
Whistler 48 Hour Club 
Condos from $109/night at 13 Whistler resort properties. Exclusive terms and conditions available to members only.  Members have an option to purchase last-minute inventory any of the 13 Whiski Jack condo properties, within 48-hours prior to arrival. Subject to availability, ideal for off-peak periods.
---
Park 'N Fly
Canada's only national airport parking company, Park'N Fly offers Chamber Members exclusive, lower than web rates which can be used for both leisure and business travel.
Chamber Members that travel frequently can register online to expedite their service and receive the discount automatically every time they park with us, additional services are included with rewards program.
Member Rates (plus taxes):   Daily $16.95   Weekly $65.95
BC Chamber Mindreader
The MindReader™ platform will be hosted on Vision Critical's cloud-based customer intelligence platform. With over 15 years of proven experience managing over 750 insight communities globally,
Vision Critical has developed industry-leading best practices for engaging customers in on-going feedback.
Jelly Marketing
Be armed with the skills to effectively engage and interact on various social media platforms and gain the knowledge and receive support to achieve the following Google Certificates: AdWords Fundamentals, Search Advertising, Display Advertising, Google Analytics, SEMrush SEO Certificate
Spark Insurance
Spark is our preferred partner for discounted nonprofit and charity insurance. Spark aims to engage our communities with helpful educational resources combined with an honest, secure, and user-friendly insurance buying experience. The application takes less than 5 minutes to complete and no obligation quotes are free. All nonprofits and charities are eligible.
Chambers of commerce have a variety of risk exposures that require insurance coverage such as events, offices and visitors centres, assets and office equipment, board governance, websites, volunteers, legal expenses and in some cases, host liquor liability for community events.
All nonprofits and charities are eligible. The application takes less than 5 minutes to complete there is no obligation and quotes are free.
Discounted coverage available for our members include: 
Directors and Officers
General Liability
Cyber Liability
Volunteer Injury
Legal Expense
Host Liquor Liability
Media and Broadcasting
Crime Liability
Content and Assets
LegalShield
Chamber members get an exclusive discount on the monthly fee, making legal solutions for your personal and business needs that much more affordable.
Plans include: Small Business Plans, Identity Theft Protection, Family Plans and individual Legal Plans.
Staples
Staples Advantage is the world's largest business-to-business supplier of office essentials, print solutions, promotional products and office furniture solutions. Businesses know the challenges they face; Staples works with companies to build a specialty program that meets their demands. Chamber members can access the Staples discount program, which provides savings on print solutions and more! 
10% - 20% discount on print products and service
Discounts on office products
Online purchasing
Next-day business delivery
Volume Pricing
---
Grand & Toy
The Grand & Toy program, free to Chamber of Commerce members, affords you the access to the power of a multi-million dollar group purchasing program, the result of which is a very aggressive pricing structure on products you use the most. 
The pricing program is specifically tailored by Grand and Toy to support Chambers of Commerce and their member companies. Each time you participate in the Grand and Toy program, you take advantage of substantial savings and help support the work that the local Chamber does on your behalf. 
The program is also very convenient. When you find the items you need, you can order them online through Grand and Toy's website and receive next day delivery. 
Chamber of Commerce serving Maple Ridge Pitt Meadows is happy to extend this offer to its members.  Upon member sign up, the application for the program will be provided to you in your welcome package.
---
Mills.CA Office Productivity
Mills is a visionary family owned, B Corp Certified business thriving as one of the largest Printing and Business supplies providers in BC since 1949. Mills offers our members local representation, personalized service and special pricing packages for all their printing and promotional needs. 
Payworks
Canadian-owned Payworks provides comprehensive, innovative, and integrated online Payroll, HR, Time and Absence Management solutions to more than 15,000 businesses across Canada. 
Features include: direct deposit, automatic government remittances, mobile-optimized employee self-service, year-end tax filing/T4 submissions and electronic records of employment.
Payworks Chamber of Commerce Affinity pricing offers Chamber members access to Payworks' workforce management solutions at a member discount.
UPS
Chamber members, take advantage of the UPS Members Benefit Program and save on a variety of UPS services! You'll receive 50% off all small package shipments* including imports to Canada, 30% off brokerage entry preparations fees, at least 75% off freight shipments over 150 lb. and more. Plus, you get FREE Automatic Daily Pickup and UPS On-Call Pickup®, so you can ship from the comfort of your office or home. New and existing customers can enroll for free! 
* Incentives are based on the daily rates in the UPS Rate and Service Guide. The member understands that actual rates for shipments may vary and be less.
---
Purolator
Being a member of your local chamber gives you access to a vast network of expertise that helps make British Columbia stronger. This also gives you access to the shipping services and experience of Purolator, where you will enjoy volume discounts starting at 25% on Purolator Express® and Purolator Ground® suite of services.
The Maple Ridge & Pitt Meadows News
The News publication is invited onto 30,500 doorsteps across Maple Ridge & Pitt Meadows every Wednesday & Friday. Chamber members receive up to 20% off on open rate for print. Also $100 savings on digital Impress sponsored content, which is an article written about your business in an editorial format with photographs, video, and deep embedded links.
---
Rogers Media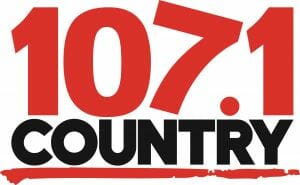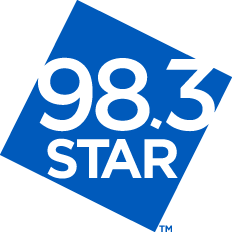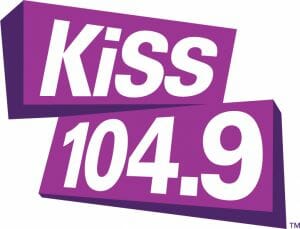 Rogers loves connecting with their listeners on the air, online, and through social media, but they also get out into the communities interacting with listeners and working to make a difference.
Listeners know they can rely on Rogers Radio Media to bring them the latest local information.
Benefits for Chamber Members are: 
30% bonus structure for all radio campaigns on Fraser Valley stations. 
All Writing, Voicing and Commercial Production included at No Charge
Customer Designed Commercial Campaigns
Added Value Promotional Opportunities
*Digital Advertising Available
---
BC Perks
BcPERKS goal is to provide their clients with valuable business and industry experience coupled with hands-on guidance in designing and implementing the most effective mobile communications strategy for their business and customers. Members of the Maple Ridge/Pitt Meadows Chamber receive special rates for these services.
---
View July 7, 2021 Video on Integrated Mobile Marketing
VIEW VIDEO Presentation on Mobile Revolution - discussing Mobile Marketing opportunities with pricing discounts for Ridge Meadows Chamber members.