Celebrating Women in Business: An Evening of Empowerment
The Ridge Meadows Chamber of Commerce, in partnership with the City of Maple Ridge, is thrilled to present "Celebrating Women in Business," an empowering and inspiring event dedicated to honoring the achievements and contributions of women in the business community. Join us on October 19th, 2023, from 3:00 PM to 7:30 PM at the ACT for an evening of networking, insightful discussions, entertainment, and celebration.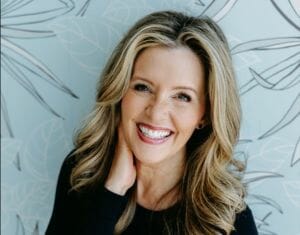 Keynote Speaker: Darci Lang - Author of "Embrace the 90%"
We are honored to announce that our esteemed keynote speaker for the event will be Darci Lang, renowned author of the critically acclaimed book "Embrace the 90%."
Darci Lang is an inspirational speaker, an award-winning entrepreneur, a bestselling author, a wife, and a mom whose Focus on the 90% philosophy helps individuals reframe how they look at and think about their work, interactions, and relationships with others.
With her exceptional ability to inspire, motivate, and captivate audiences, Darci will share her insights and experiences, empowering attendees to overcome challenges, embrace change, and lead with positivity. Prepare to be inspired by her engaging storytelling and practical strategies for personal and professional growth.
Exclusive Goodie Bags
As a token of appreciation for attending "Celebrating Women in Business," all guests will receive exclusive goodie bags filled with delightful surprises and valuable resources - including Darci's newest book "Embrace the 90%". These curated bags will feature products and promotional items from local businesses that champion and support women entrepreneurs. Prepare to be delighted and inspired by the thoughtful goodies specially selected for this occasion.
Locally Sourced Appetizers and Desserts
We are proud to showcase the culinary talents of our region by offering a delectable array of locally sourced appetizers and desserts. Indulge in a variety of carefully crafted dishes that highlight the exceptional flavors of our community. Each bite will be a celebration of the remarkable culinary talent and the passion for supporting local businesses.
Wine and Other Beverages
To complement the exquisite culinary offerings, a selection of fine wines and other beverages will be available for guests to enjoy. Sip and savor as you network and engage in meaningful conversations with like-minded individuals who share your passion for business and community.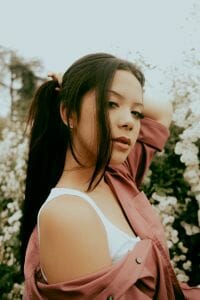 Live Performance by Ashley Pater - Singer/Songwriter
Adding to the ambiance of the evening, we are delighted to present an enchanting live performance by Ashley Pater, an up-and-coming singer/songwriter. With her soulful voice and captivating melodies, Ashley will provide a beautiful backdrop for the event, creating a memorable and uplifting atmosphere that celebrates the power and talent of women in the arts.
Join Us for an Evening of Empowerment
The "Celebrating Women in Business" event promises to be a transformative and empowering evening filled with inspiration, education, and celebration. It is an opportunity to recognize and appreciate the remarkable achievements of women in the business world and to foster a supportive and inclusive community that encourages their continued success.
Mark your calendars for October 19th, 2023, from 3:00 PM to 8:00 PM at the ACT, Maple Ridge. Don't miss this chance to connect with influential leaders, gain valuable insights, and celebrate the achievements of women in business. Tickets will be available soon, so be sure to secure your spot for an event that promises to leave you motivated, inspired, and ready to take on new heights in your professional journey.